Best popular JKR35 Mud Soil Clay Brick Machine
Product Detail
Product Tags
Red brick machine, vacuum extruder, using a single extrusion principle, using a motor, through the axial pneumatic clutch through the reducer split drive superior mixing and lower extrusion part synchronous. Compact structure, energy saving effect is obvious.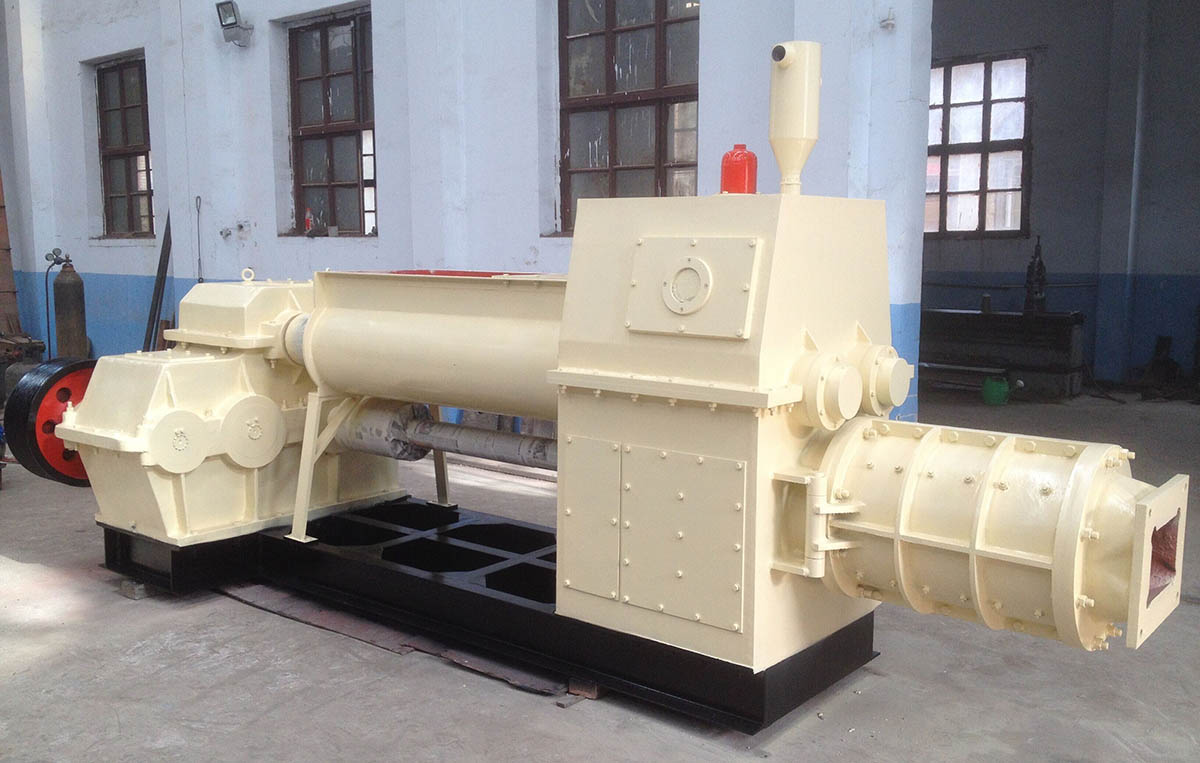 Vacuum brick machine is the most common brick machine equipment in the sintering brick factory, but also the most core machine in the whole brick production line. In the production line and box feeder, roller, double shaft mixer, belt conveyor, automatic cutting machine and so on to form the whole brick production line. All-steel double-stage vacuum brick extruder adopts high quality steel plate welding structure, the main parts are all tempered and tempered, compact and practical, stable work, low energy consumption, suitable for small brick factories or power restricted areas. The machine adopts wear-resistant metal powder spraying technology; The superior mixing shaft, the large trowel shaft and the upper and lower body of the fuselage have been aged, tempered and quenched. Reducer gear is hard tooth surface; The clutch adopts screw pressure patented technology, which greatly improves the service life of the equipment. At the same time, the machine design is reasonable, compact structure, do not need to install the anchor bolt can run smoothly, can reduce the equipment running process due to jitter consumption power. Using the vacuum brick machine equipment technology, waste can be transformed into treasure, energy saving and consumption reduction, with obvious economic and social benefits. After batching, stirring and rolling, the raw materials of brick making are further stirred (or steam added), pumped and extruded to form ordinary brick or hollow brick mud bar extruded, and cut into various specifications of bricks by the billet cutting machine, and sintered in the kiln. At present, the models commonly seen in the market are: type 70, type 60, type 50, type 55, type 45, type 40, type 35, etc., using the machine to produce shale, coal gangue and other bricks, can transform waste into treasure, save energy and reduce consumption, with obvious economic and social benefits.
Advantages of the JKR35 Vacuum Brick Machine
1. Organization and simple structure;
2. Easy to operate;
3. Save labor
4. Make solid and hollow bricks;
5. Small investment, quick return
6. The JKR35 Vacuum Brick Machine is in hot sale in Kazakhstan, Uzbekistan, India, Bangladesh, Africa, and son on.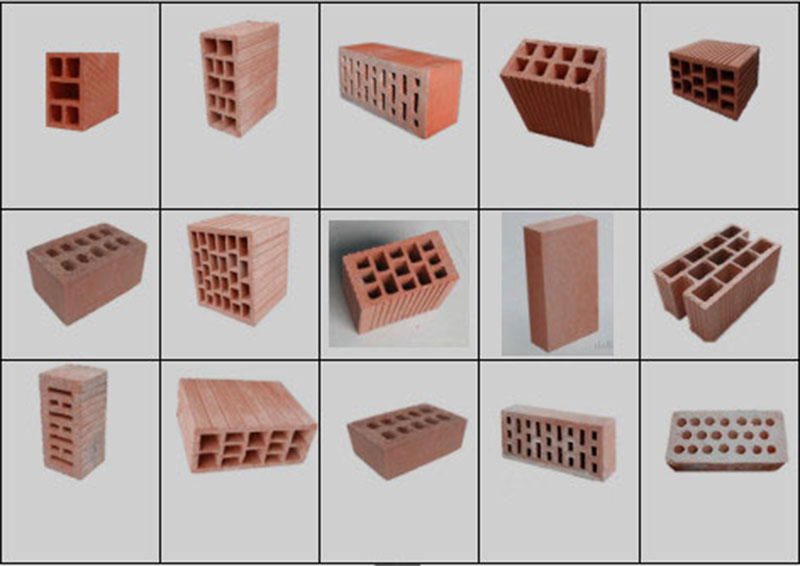 The flow chart of the Brick Production Line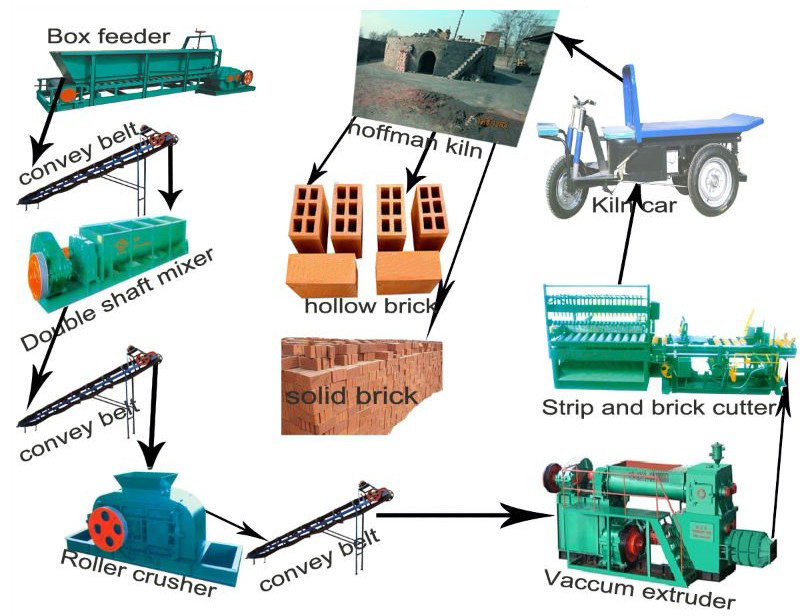 ---
Previous:
JKY40 Automatic Brick Making Machine
---
Write your message here and send it to us