High production capacity Double Shaft Mixer
Product Detail
Product Tags
The Double Shaft Mixer Machine is used for grinding brick raw materials and mixing with water to get uniform mixed materials, which can further improve the performance of raw materials and greatly improve the appearance and molding rate of bricks. This product is suitable for clay, shale, gangue, fly ash and other extensive working materials.
The double-shaft mixer uses the synchronous rotation of two symmetrical spiral shafts to add water and stir while conveying dry ash and other powdery materials, and evenly humidify dry ash powdery materials, so as to achieve the purpose of making the humidified material not to run dry ash and not to leak water droplets, so as to facilitate the loading of humidified ash or transfer to other conveying equipment.
| | | | | | |
| --- | --- | --- | --- | --- | --- |
| Model | Dimension | Production capacity | Effective mixing length | Decelerator | Motor Power |
| SJ3000 | 4200x1400x800mm | 25-30m3/h | 3000mm | JZQ600 | 30kw |
| SJ4000 | 6200x1600x930mm | 30-60m3/h | 4000mm | JZQ650 | 55kw |
Metallurgy, Mining, Refractory, Coal, Chemical, Building materials and other industries.
Mixing and humidifying loose materials, can also be used as powder materials and a certain proportion of large viscosity additives pretreatment equipment.
Horizontal structure, continuous mixing, ensure the continuity of production line. Closed structure design, good site environment, high degree of automation. The transmission part adopts hard gear reducer, compact and simple structure, convenient maintenance.The body is a W-shaped cylinder, and the blades are intersected with spiral angles without dead angles.
The double shaft mixer is composed of shell, screw shaft assembly, driving device, pipe assembly, machine cover and chain guard plate, etc., the specific characteristics are as follows:
1. As the main support of the two-stage mixer, the shell is welded by plate and section steel, and assembled together with other parts. The shell is completely sealed and does not leak dust.
2. The screw shaft assembly is the key component of the mixer, which is composed of left and right rotating screw shaft, bearing seat, bearing seat, bearing cover, gear, sprocket, oil cup and other components.
3, water pipeline assembly is composed of pipe, joint and muzzle. Stainless steel muzzle is simple, easy to replace and corrosion resistant. The water content of wet ash can be adjusted through the manual control valve on the handle pipe.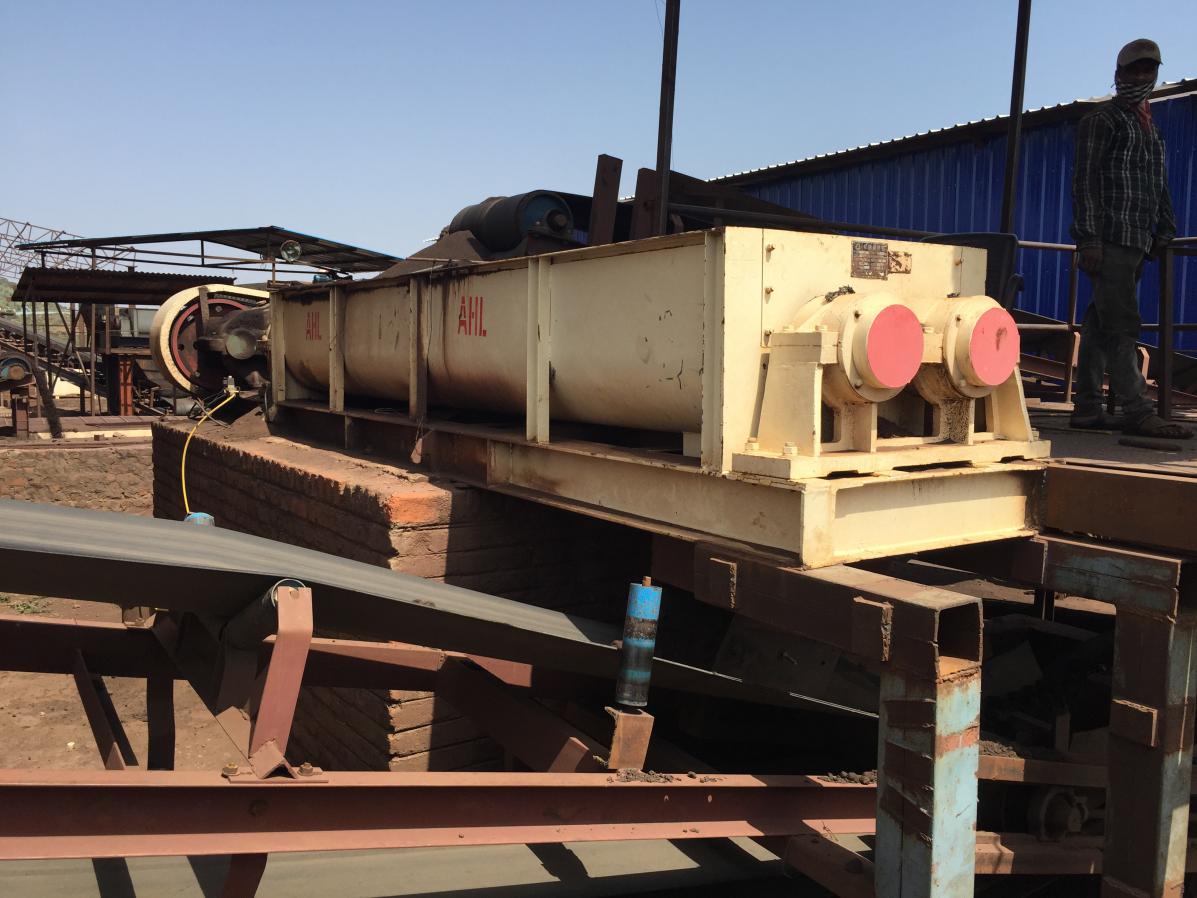 ---
Previous:
Hot sale cheap Box type feeder
---
Write your message here and send it to us