Plate feeder for mining chemical cement building materials
Product Detail
Product Tags
The plate feeder is the commonly used feeding equipment in the beneficiation plant.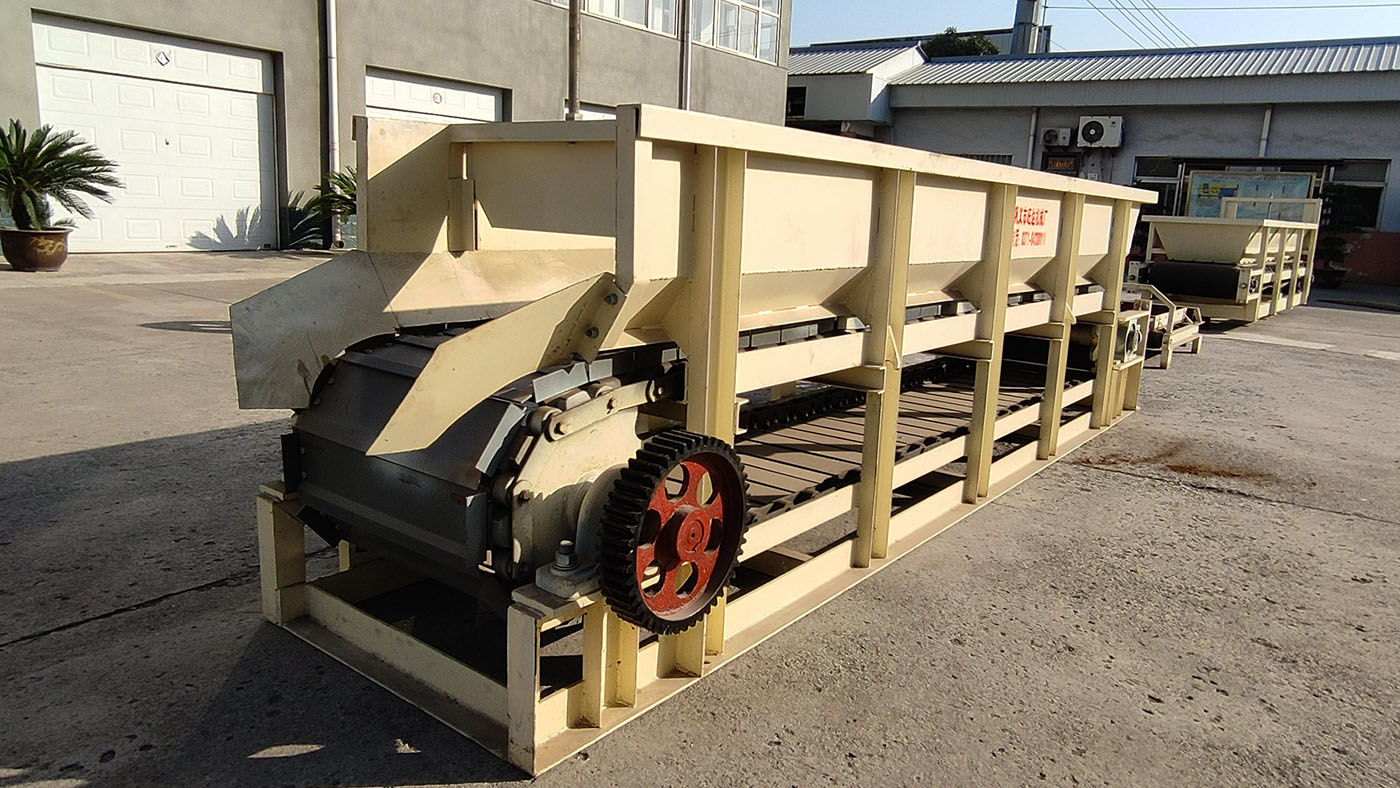 High strength die forging of bulldozer chain for traction, two chain bypass is installed on the head of a driven sprocket and body got behind a pair of tension wheel at the end of the closed loop, in every link of the two rows of chain on assembling the overlap each other, the transport of heavy structure slot as a continuous to carry material conveying line. The dead weight and material weight are supported by multi-row supporting heavy wheels, chain supporting wheels and slideway beams installed on the body. The transmission system is connected with the reducer by ac frequency conversion motor, and then the carrier mechanism is directly connected with the driving device to run at low speed. The material discharged into the tail bin is transported to the front of the body along the conveyor line to discharge, so as to realize the purpose of continuous and uniform feeding to the working machinery below.
Plate feeder is a continuous transport machine widely used in mining, metallurgy, building materials, ports, coal and chemical industry and mining enterprises. It is mainly used for continuous and uniform supply and transport of various bulk heavy and abrasive bulk materials to crusher, batching device or transportation equipment from storage bin or transfer funnel. It is one of the important and essential equipment in the process of ore and raw material processing and continuous production.
 (1) Most of the no-load start, basically no overload phenomenon, occasionally with rated load start, receive hopper up to 70T coal;
(2) Required zero speed start, speed range of 0~ 0.6m /min, can be manually controlled slow acceleration or deceleration, speed in 0.3~ 0.5m/min is more used and stable operation;
(3) Stable operation of the external load is basically stable, the impact is small;
(4) The ambient temperature is low and the dust is large.
---
---
Write your message here and send it to us