Gongyi Wangda Machinery Plant was established in 1972 and engaged in raw material preparation, clay extruder, brick cutting machine, brick molding machine, brick stacking machine supply whole set of firing brick machine, operation system kiln car.
After more than 40 years of development and innovation, it now offers a full range of services to its customers and is able to ensure their success. Brick raw materials can be clay, coal gangue, fly ash and shale.
Automatic Pneumatic Brick Setting Machines are used for first and second sintering. Automatic pneumatic brick setter features hydraulic lift, electrical control and fully automatic brick. Automatic brick setting machine consists of walking car, chuck, brick separation platform, lifting column, rail, hydraulic system and electrical system.
Hot Automatic Brick Setting Machine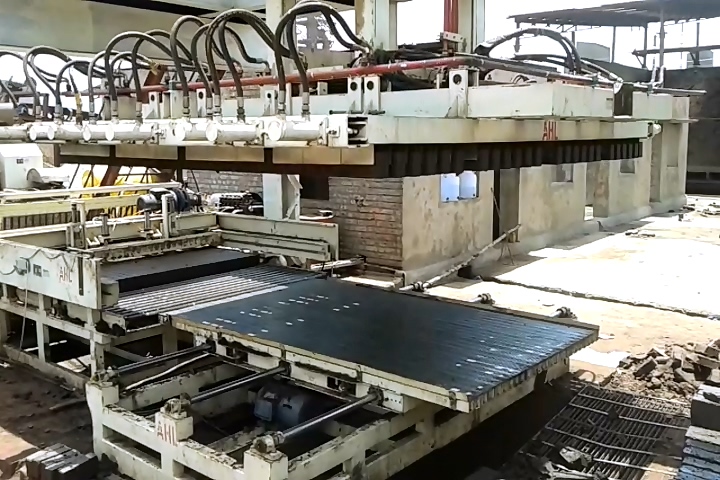 Automatic brick setting machines can calmly pick up grouped blanks automatically (wet billets and dry billets) and then place them in designated positions on the blank line. There are many ways to lower a blank, such as laying the blank face up or on the side. Orientation The different shapes of the billet laid down along the billet, e.g. by placing the billet face up or by lowering the side billet. There are different automatic setting machines for different shapes of kiln and different outputs.
The automatic brick setting machine completes the entire brick setting process automatically, and all electrical controls for movement are operated electronically. Labor saving and simple operation.
Gongyi Wangda Machinery Plant has a full packaging system, to provide customers with project consulting, plant design, technology, equipment, tunnel construction, installation, commissioning and training. With a comprehensive and thoughtful service, we provide our customers with a set of management models to ensure the success of users. Gongyi Wangda Machinery Plant has built more than 300 production lines at home in countries such as Russia, Bangladesh, Iraq, Angola, Saudi Arabia, Peru, India and Kazakhstan. Welcome to inquire!
---
Post time: Oct-09-2021